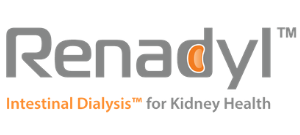 Another 5 Things You Didn't Know About Kidney Problems in the US
Article posted in: Kidney Health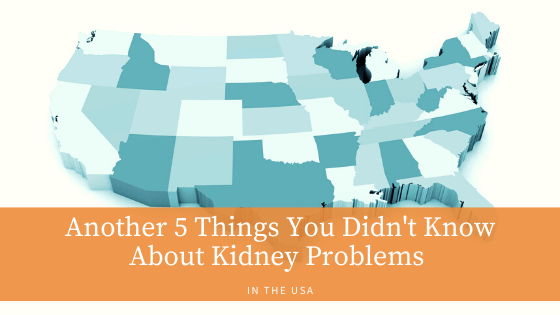 This content is for educational purposes only. It is not intended to be a substitute for professional medical advice, diagnosis, or treatment. Always seek the advice of your physician or other qualified healthcare providers with any questions you may have regarding a medical condition. Never disregard professional medical advice or delay in seeking it because of something you have read on this Website.
---
Kidney problems have been getting a lot of attention in the United States. So, we've decided to cover the top 20 important facts regarding renal deficiency and kidney care in the U.S. Enjoy part 2 of 4.
1 in 3 Americans are at risk of kidney problems (1)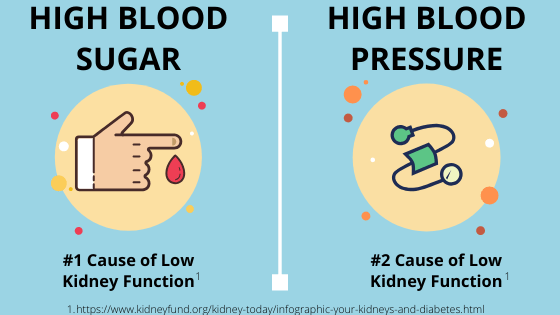 Unfortunately, the symptoms of kidney problems don't usually occur until significant damage is done. The main causes of kidney problems in the US are high blood sugar and high blood pressure.
In 2019, there were approximately 95,000 people registered on the UNOS transplant waiting list (2)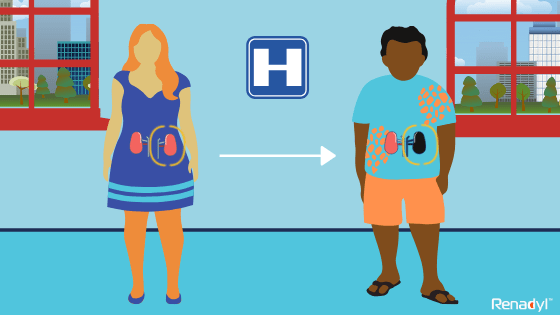 Someone is added to the kidney transplant waiting list every 14 minutes (3). 13 people on that transplant list die every day, though. (3)
Only about 5,000 live donations occur each year. (4)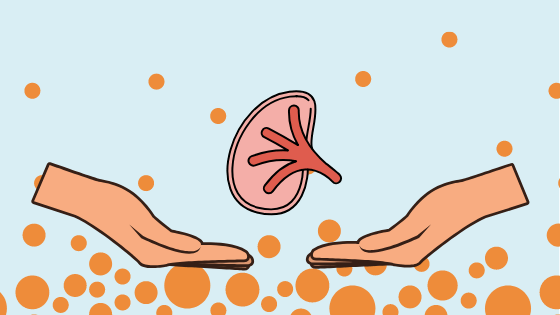 While this certainly doesn't fulfill the overall need for organ donors, it is important to note that 1 in 4 isn't related to the recipient (5). This means a quarter of live donations are strictly out of the goodness of the donor's heart.
About 33 million Americans have kidney problems now, but that number is expected to grow to 36 million during the next 10 years (6)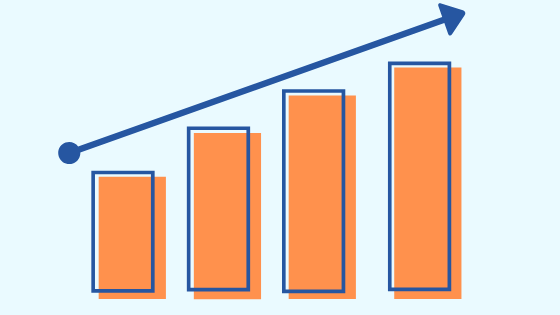 While symptoms of low kidney function may not appear until later stages, a routine urine test can detect low function. If you are unsure about your function, have risk factors like high blood pressure and/or high blood sugar, or are just curious, ask your doctor to calculate your eGFR.
Currently, 31 kidney health organizations – including NKF, AKF, and more – have banded together to fight for kidney patient rights during the COVID-19 Pandemic (7)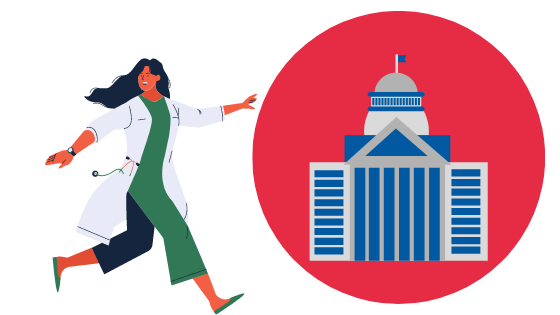 They are urging Congress to remove barriers to testing, treatment, and recovery during this trying time. They are also working to add special coverage for the high-risk population, at this time. You can support these organizations here.

Works Cited
(1) Kidney Disease: The Basics. (2019, September 4). Retrieved from https://www.kidney.org/news/newsroom/factsheets/KidneyDiseaseBasics
(2) Haung, E., & Danovitch, G. (2020, January 6). Kidney transplantation in adults: The kidney transplant waiting list in the United States. Retrieved from https://www.uptodate.com/contents/kidney-transplantation-in-adults-the-kidney-transplant-waiting-list-in-the-united-states
(3) Organ Donation and Transplantation Statistics. (2016, January 11). Retrieved from https://www.kidney.org/news/newsroom/factsheets/Organ-Donation-and-Transplantation-Stats
(4) Living Donors. (n.d.). Retrieved from https://www.kidneyregistry.org/living_donors.php
(5) Facts and Myths about Transplant. (n.d.). Retrieved from https://www.americantransplantfoundation.org/about-transplant/facts-and-myths/
(6) Graff, S. (2019, June 4). The Underrecognized Epidemic of Chronic Kidney Disease – PR News. Retrieved from https://www.pennmedicine.org/news/news-blog/2019/june/the-underrecognized-epidemic-of-chronic-kidney-disease
(7) PDF. (2020, March 30). Retrieved from https://www.kidneyfund.org/assets/pdf/advocacy/comment-letters/covid-19-expand-insurance.pdf
---