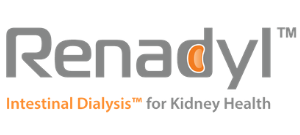 Kidney Friendly Protein
Article posted in: Kidney Health
Tofu is an incredibly versatile kidney friendly protein that soaks up any flavor you throw at it. Use it in a stir-fry, as a steak replacement, or even a 5-star dessert! The best part, by far, however, is the nutritional breakdown.
Tofu: Kidney Friendly Protein Nutritional Break Down
It's important to remember that this chart is an estimate. Each brand is different so be sure to read the label before purchasing. In this example, we will be using House Foods Organic Firm Tofu and focusing on some key areas of nutrition: Serving size, Calories, Fat, Cholesterol, Sodium, Carbohydrates, Dietary Fiber, Potassium, Calcium, and (of course) protein.
Kidney Friendly Protein Prep
First, drain the package. Then wrap the tofu in a clean tablecloth or paper towel. Place a heavy object over top and let sit for 15 to 30 minutes. Afterward, cut into cubes or slices and marinate for at least 15 minutes. The longer it sits the more flavor that soaks into it.
After seeing the nutritional breakdown and listening to Jen, you may understand why it's so popular with Renal Nutritionists.
While tofu is an excellent meat substitute but we always suggest speaking with a healthcare provider or renal nutritionist regarding your diet. Only they have access to your labs and the knowledge to help you build the perfect diet for your situation.
Tried any tofu recipes lately? We'd love to see! Comment below or use hashtag #RenadylTips on social media.