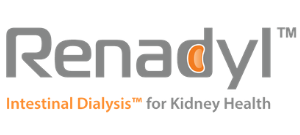 Better to Eat Yogurt or Take Probiotics?
Article posted in: Gut Health
When most people think of yogurt, the first thing that comes to mind is probiotics. Yogurt brands often advertise that each cup is filled with probiotics. While this may be true, is eating yogurt a sufficient way to get enough probiotics or should you take a probiotic dietary supplement?
Yogurt is a fermented milk product sourced and thickened by adding specific cultures to it. The cultures typically used are Lactobacillus bulgaricus and Streptococcus thermophilus. Some yogurt brands will also add additional probiotics, like Lactobacillus acidophilus, Lactobacillus casei, and Bifidus. Adding extra probiotics into yogurt helps maintain a healthy gut balance, and more. (1)
So Why Do I Need to Take a Probiotic When I can Just Eat Yogurt?
In September of 2009, Dannon came out with Activia® Yogurt which was one of the first companies to emphasize the probiotics in the yogurt and their health benefits. In their advertisements, they overstated the health benefits that Activia® claimed to have. For example, the commercials claimed if the consumers ate Activia® for two weeks, their digestive and immune health would improve significantly. (2) Activia® also made claims that their yogurt was "clinically" and "scientifically" proven. This was not actually the case. It seems that Activia® made claims that they had not actually proven in order to draw more consumers in. (3)
To actually benefit from the health claims that many yogurt companies make, you may need to eat 2 or 3 servings, not just one cup, a day. (4) The milk in yogurt tends to act as a buffer against the stomach acid, which helps protect the bacteria. However, studies have shown that even if you eat yogurt, some of the bacteria tends to disappear before even reaching the gut. (5) Taking a probiotic supplement helps encapsulate more probiotic bacteria, which means that more will reach the gut safely. (6)
So if Yogurt isn't Enough, What Can I Do to Get Enough Probiotics?
The best way to get enough probiotics is to take a probiotic dietary supplement, like Kibow Flora™, daily. Taking Kibow Flora™ means that your gut will be getting 30 billion Colony Forming Units (CFUs) each day. Unlike yogurt, the probiotic bacteria in Kibow Flora™ are protected by an acid-resistant capsule. This ensures that the bacteria reach the gut safely. Taking Kibow Flora™ daily may help with digestive health, balancing immunity, and overall wellness

Probiotics and Kidney Health
The only probiotic formulated, especially for
kidney health
is Renadyl™. It supports healthy kidney function and quality of life by reducing uremic toxins like creatinine, urea, and uric acid.*
Yogurt is still okay to eat, but you may want to think twice about using it as a sole source of probiotics. If you want to get the right amount of probiotics daily, it's better to take a probiotic dietary supplement, like Kibow Flora™. 
Remember to consult with your healthcare practitioner to see if probiotics are right for you. 
Citations
1. Sadick, B., Patino, E., Rapaport, L., & Thrasybule, L. (n.d.). Know-gurt: A Guide to Probiotics and Yogurt – Digestive Health Center – Everyday Health. Retrieved June 26, 2020, from https://www.everydayhealth.com/digestive-health/knowgurt-a-guide-to-probiotics-and-yogurt.aspx
2. Lawsuit Settled: Dannon1 Yogurt Didn't Measure Up to Its Claims. (2016, November 18). Retrieved June 26, 2020, from https://badgut.org/information-centre/a-z-digestive-topics/dannon-lawsuit-settled/
3. McMullen, T. (2010, February 25). Dannon to Pay $45M to Settle Yogurt Lawsuit. Retrieved June 26, 2020, from https://abcnews.go.com/Business/dannon-settles-lawsuit/story?id=9950269
4. Probiotics: Pill or Yogurt? (2017, June 30). Retrieved June 26, 2020, from https://www.montereyparkhosp.com/MPH-Blog/2017/June/Probiotics-Pill-or-Yogurt-.aspx
5. Eating Yogurt Is Not Enough: Rebalancing The Ecosystem Of 'The Microbes Within Us'. (2016, August 18). Retrieved June 26, 2020, from https://www.npr.org/2016/08/18/490432969/eating-yogurt-is-not-enough-rebalancing-the-ecosystem-of-the-microbes-within-us
6. Galic, B. (2019, May 23). Probiotic Supplements Vs. Yogurt. Retrieved June 26, 2020, from https://www.livestrong.com/article/537802-are-probiotics-better-in-pill-form-or-yogurt/